Every now and then the porn world suffers a loss it didn't see coming, the premature departure of someone whose promise was outmatched only by their enthusiasm. With last week's passing by suicide of August Ames, the 23-year-old three-time AVN Female Performer of the Year nominee, the porn world grieves both for the woman born Mercedes Grabowski in Novia Scotia in 1994 and for August Ames, the endlessly energetic performer.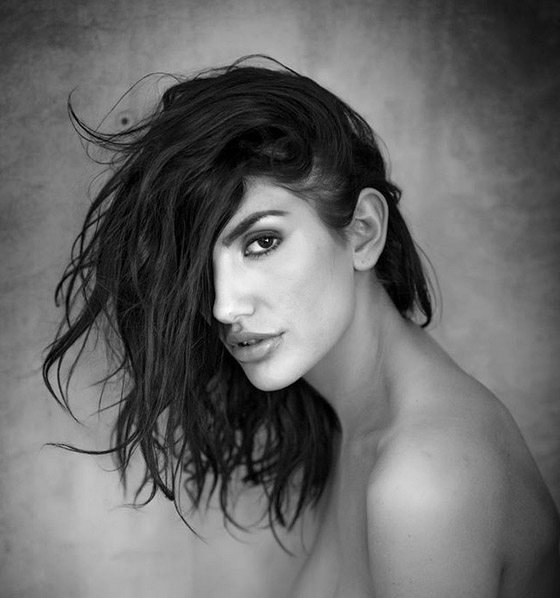 Quietly marrying director Kevin Moore a few years ago and only recently bringing their relationship into public view, Ames seemed determined to beat an extremely difficult upbringing marred by molestation and neglect. Talking on Holly Randall's Unfiltered podcast in September, Ames discussed her battle with depression, multiple personality disorder, and other mental health concerns. It was a side of the star few fans had been aware of, which made the online furor over her refusal to work with male co-stars also performing in gay porn all the more troubling. A number of Ames's friends and colleagues took to Twitter to denounce the fandom and the "bullying" and "harassment" they threw her way in the days prior to her death. The only clear lesson to be learned here, it seems, is that we can't know someone's private suffering no matter how well we feel we know them in other ways.
August Ames always lit up her scenes with a effervescence and energy that belied her inner personal struggles so, in tribute, here's a few selections from a sadly brief but clearly accomplished career.
A trio of Bang Bros scenes pairing Ames with Mike Adriano gave fans glorious tours of her incredible Amazonian figure, landing at PAWG and Bang POV between March June 2014 and November 2015.
Also providing a visual feast for Ames's still-growing fanbase, four scenes shot for Fantasy HD capture the tall brunette stunner at her fittest: Handcuffed Hottie, Yoga Deep Throat, Bare Necessities, and Heart Rate Hottie, the latter featuring a blowjob given to Bruce Venture that's the envy of thousands of eager fans.
It makes sense to end with a celebration of love, companionship, and the most positive elements of family. August Ames and Kevin Moore kept their marriage out of the public sphere but released scenes together on multiple occasions, most notably for Moore's Titty Creampies, Spandex Loads, Crack Fuckers, and Panty Pops series available from Evil Angel. There's some clear chemistry within these POV encounters and, her big brown eyes gazing into the camera, they're arguably the sweetest and most memorable of all Ms. Ames onscreen turns. May she finally rest in peace.