Alexis Adams, please accept my sincere apology for my far-too-casual former dismissal of your merits.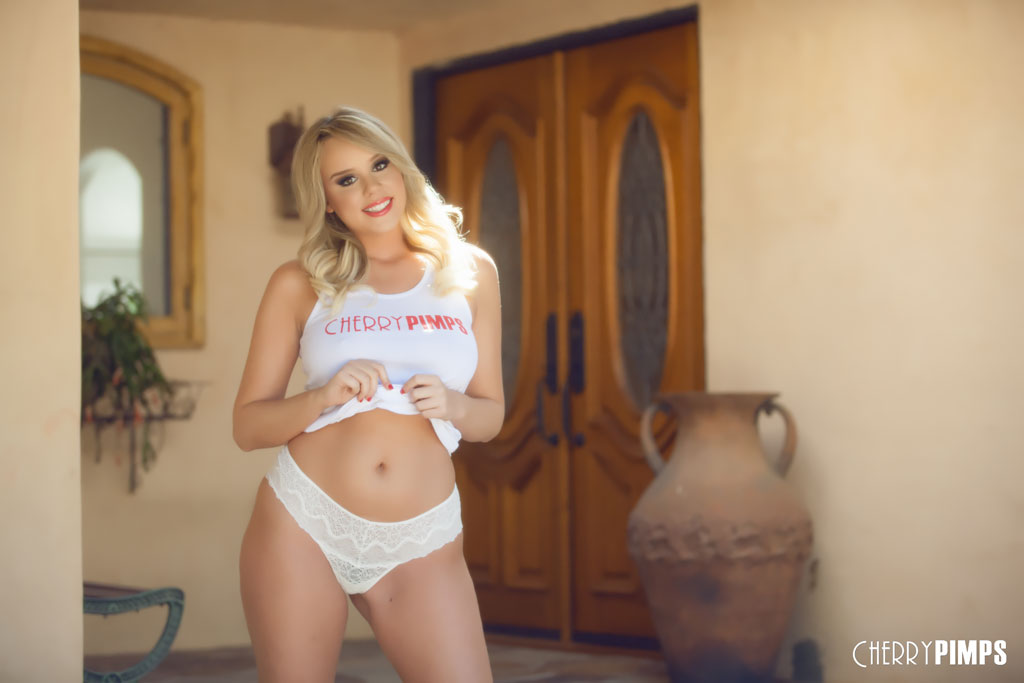 I try to keep track of the new talents entering porn each year, not only to know who I should be writing about, but also who the fans are raving about on the forums, blogs, and social media feeds of the adult WWW. Sometimes, however, someone exceptional escapes my attention. It's not that I'm not aware of their work; more that it doesn't worthy of the hype. Sometimes, I'm wrong.
This month, noted nut-claiming network Cherry Pimps celebrates the contributions of an pornstar undervalued by many. Alexis Adams, an always lively performer with expressive eyes and (ahem) a fucking killer body, has been shooting live hardcore shows for Wild on Cam, earning her many new fans and, it must be said, this attention of this reviewer. Along with her live shows, the 25-year-oid porn veteran of four years has contributed three very sexy solo masturbation scenes that made great use of her blue eyes and subtly devastating curves, not to mention her obvious charm.
As April's Cherry of the Month, Ms. Adams receives a $500 cash prize and a two-day shoot with Cherry Pimps' exclusive producer, Dean Capture, as well as the chance to compete with another 11 outstanding women to be crowned 2018's Cherry of the Year. Alexis speaks to Dee Williams about her youth in Florida, her powerfully coercive breasts, and what she does to keep mentally and physically active. (Go on, take a stab at her answer!)