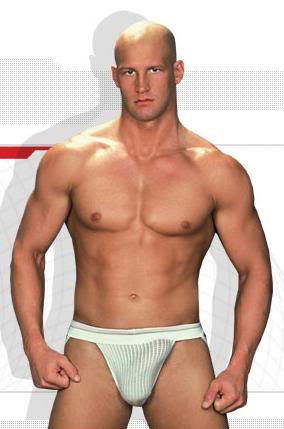 Scour the comments section of any popular video site, concentrating your reading on movies and scenes starring the heavy-set, hairless, and smirking Christian XXX and you'll find numerous viewers lamenting the man's work and, sometimes, his very existence in the adult industry. It often seems like there's no other male pornstar who raises the ire of porn lovers than the man formerly known as Maxx Diesel. Now, as Mr. XXX launches his very own transsexual hardcore site, Pure TS, we take a look at one of porn's most devoted and inspired (yet oddly ridiculed) men.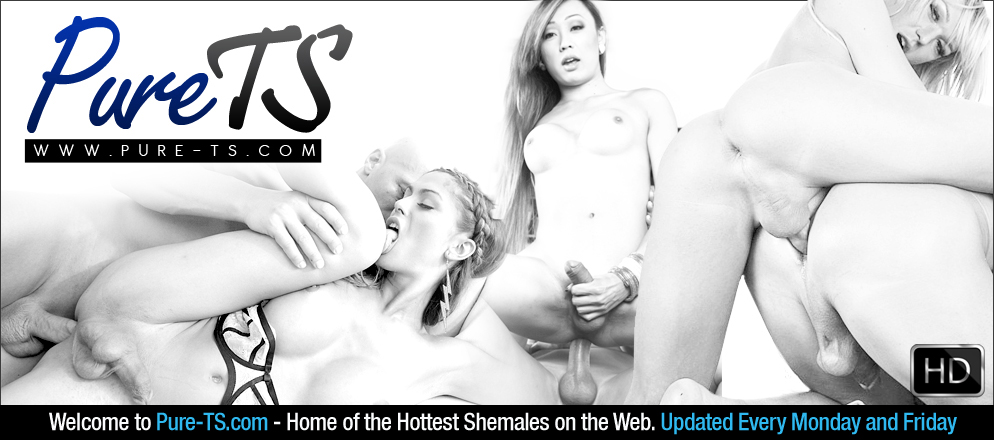 Starting out in adult entertainment after a stint as a bouncer in Las Vegas, Christian found his entry point through director Chi Chi LaRue, who suggested performing in gay instead of straight productions, citing the higher pay. Joining Falcon Studios and shooting as Maxx Diesel, our guy soon became a popular performer and began to branch out into hetero work. Taken under Kink.com's expansive black wing, Christian expanded his repertoire by letting strap-on-equipped women penetrate him and by shooting with the growing stable of Kink's transsexual stars. Clearly, this flirtation with non-hetero sex and non-cis performers irritated some less open-minded (or perhaps repressed) – hence the oft-bandied insults the "haters" toss in his direction.
Christian's latest venture should be heralded as a significant moment in mainstream porn, what with his recent Kink and Evil Angel successes increasing his popularity in the straight world and urging those viewers to expand their horizons, homo-reluctance be damned! Pure-TS takes viewers on a journey into transsexual hardcore guided by a veteran adult performer with plenty of straight work under his belt – a rarity in the usually isolated TS porn world.
"I wanted to create a site that would be something I'd enjoy visiting as a consumer," Christian announced in the Pure-TS press release upon the site's launch. "It had to be user friendly, intuitive, and feature top talent. That's what Pure-TS is." The site already boasts a strong initial offering featuring such award-winning trans-performers as AVN's Transsexual Performer of the Year Venus Lux, Sarina Valentina, Robbi Racks, Mara Nova, and Kylie Maria, each of whom acts as versatile tops/bottoms for the equally adaptable Christian. Membership costs $24.99-a-month.
As transsexual people, performers or otherwise, see greater acceptance from the porn industry and Western society as a whole, it's likely that Christian XXX is on the cutting edge of a thrilling new trend, hopefully one that brings real, substantial change to the attitudes that have previously relegated trans-performers to low-earning adult jobs often shot in unsafe or exploitative conditions, and cast aside from other adult performers.