Falling this year on a Wednesday, the Fourth of July or Independence Day celebrates the United States Declaration of Independence, adopted on this date in 1776. As noted by CNN, the fact that Wednesday is this year's party day may throw a wrench into some of your plans. If you'll be saving the drunken buffoonery for next weekend or keeping it quiet at home, alone, on the 4th, the relentlessly celebratory Nubiles Porn Network has a little something special to throw your way.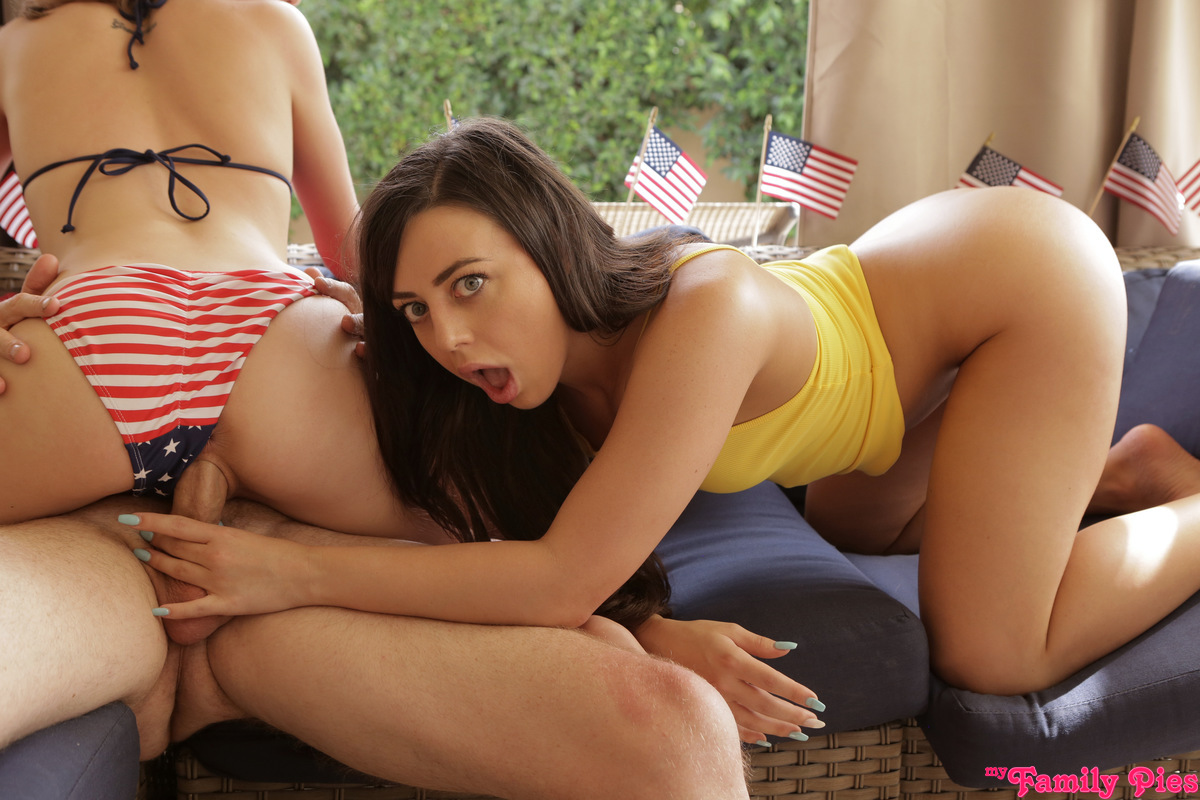 Fucking for Fourth of July sees two blonde beauties land at Bratty Sis, one of the newer Nubiles efforts, to tag-team one lucky fella. Emma Hix and Molly Mae ditch their red-white-and-blue bikinis and rub up against the throbbing boner of Logan Long, Molly's step-brother, when they find him passed out on the sofa. All the drunken revelry and "USA! USA!" chants may have died down but the party's only just starting as Emma and Molly rouse the young Mr. Long into a twin-pronged pussy-tapping attack on top of a pool table, beneath decorative stars-and-stripes flags and banners, right before Molly's mom waltzes in and sees her daughter and her bestie coated in her step-son's spooge – awkward!
The barbecues just keep coming at Nubiles with My Family Pies serving up a steamer starring two young and eager starlets. Hosting a 4th of July BBQ with her step-dad, Rosalyn Sphinx invites her gal pal Whitney Wright and her step-dad over. When Whitney drops her shorts and flashes her thong at Rosalyn's dad, things take a turn for the raunchy and Rosalyn interrupts, then decides to join, the pair. Jumping aboard her bestie's face to grind out an orgasm before helping her pops pop one off inside his step-daughter, Whitney takes charge of the situation and leaves everyone reeling in a post-orgasmic glow just as the burgers are sizzling up the grill.
Taking Nubiles as evidence, it would seem Americans are primarily concerned with fucking their family members. So, hey, enjoy your annual get together, everyone, and say hi to your sister for me.