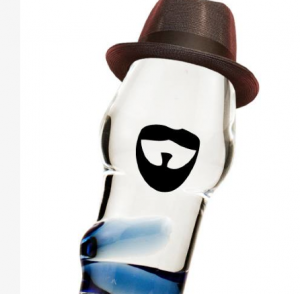 Detroit Michigan is known for being kind of a rough town. Economic depression, white flight, and the collapse of infrastructure has left the former "Paris of the West" reeling for much of the late 20th and early 21st Centuries. Crime rates shot up accordingly, leaving the Motor City struggling to convince the rest of the country that it's not the surreal wasteland of rapists and muggers many claim it to be. And, quite frankly, two of the city's biggest musical exports aren't exactly helping to clean up Detroit's reputation.
Andrea Pellegrini, a former publicist for Insane Clown Posse's Psychopathic Records, last month filed a lawsuit against her former employer, claiming sexual harassment. And now, arguably Detroit's favorite hard-rockin' son, Kid Rock, has been subpoenaed to produce in court a certain sex toy Pellegrini claims was lewdly offered to her by fellow former Psychopathic employee "Dirty Dan" Diamond, then given to Kid Rock upon her refusal. Oakland County Circuit Court considers the glass dildo cited in Pellegrini's suit evidence and is requiring Rock to turn it over to the court. Pellegrini claims the implement was offered to her by Diamond after she changed her Facebook status to "single," an offer she promptly refused.
Rock has not yet complied with the court's demand and could face jail time if the item is not produced. Those interested in following the case and the dildo's transition from private sexual aid (or, as Diamond claims, "a work of art") to admitted evidence can do so via the dildo's Facebook page.