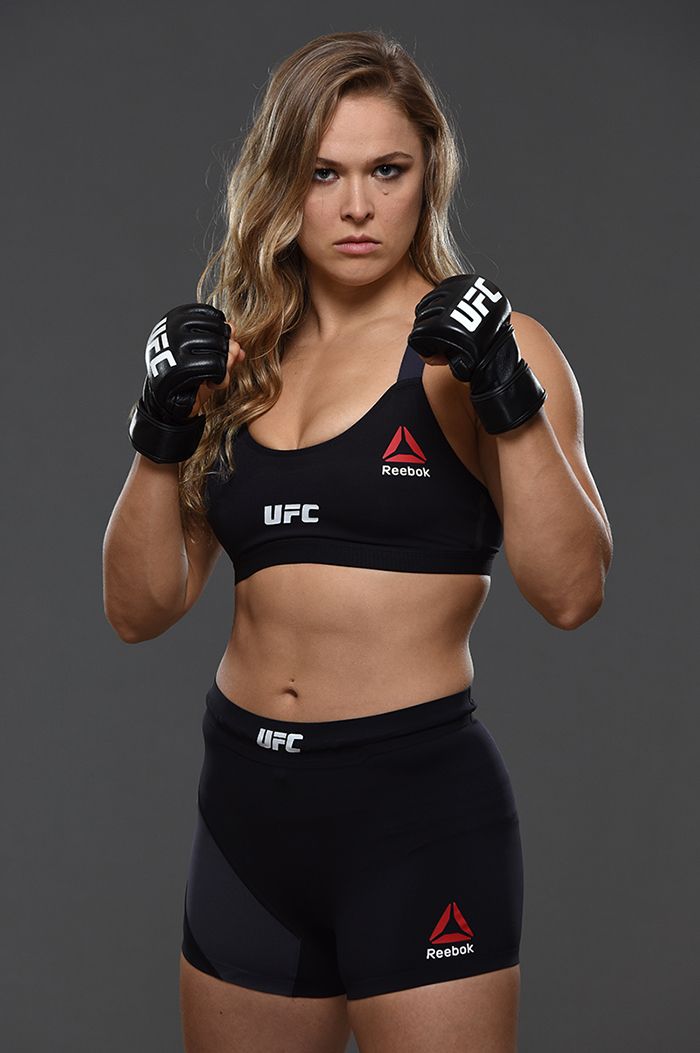 She may be one of the most Googled female athletes in recent memory, and world champion in her chosen sport, a Hollywood player with mainstream movie cameos, and now the author of a sex and dating advice column for men's mag Maxim, but Ronda Rousey probably shouldn't be dispensing sex tips or criticizing others practices until she's learned a few things about the variability of human sexual response.
Telling Maxim reader "Jack, 36, Los Angeles" that using lubricant is a sign of sexual inadequacy, impatience, and disregard for a woman's arousal is just plain irresponsible. Italicizing her response because she's so damn sure it's correct, Rousey says "You should never need lube in your life. If you need lube, then you're being lazy." So every post-menopausal woman who suffers from vaginal dryness has a lazy lover? Those couples dealing with sexual anxiety or a disconnected physical response or under the haze of a nice strain of cannabis sativa might also find the lower regions a little less moist than your average folks.
Though the idea that any guy reaching for a tube to lube his partner isn't taking his time has an iota of validity, there's always those guys and couples who prefer longer bouts of intercourse, something lube no doubt helps extend without rawness and irritation ruining an epic coital congress. And then, Ms. Rousey, there's the marvelous world of anal intercourse, something that would hardly be comfortable enough to pursue without the aid of additional lubrication.
Dudes, Maxim readers, sexually active humans… Don't listen to Ronda. Load up on lube and see how smooth your sex life can be. And, if you must listen to Ronda, at least listen to Kleio Valentien as Ronda ArouseMe in Burning Angel's hit porn parody. Trust me, it lasts longer than most Rousey bouts and is very wet indeed.