Variety, it has often been said, is the spice of life. That same is true, of course, when you limit your view to pornography. Without the occasional double-anal, ten-guy blowbang, or lesbian fisting sessions, porn would be rather dull and repetitive, merely presenting the same sexual situations over and over, only the performers and scenarios changing. Webcam porn, however, is at its very core an adaptable medium allowing both performer and customer the chance to tailor a show to their specific tastes and requirements. And, with plenty of new webcam sites hitting the WiFi-waves every few months, pornographic variety has never been stronger. At Spicy Webcams, it's also never been quite this hot!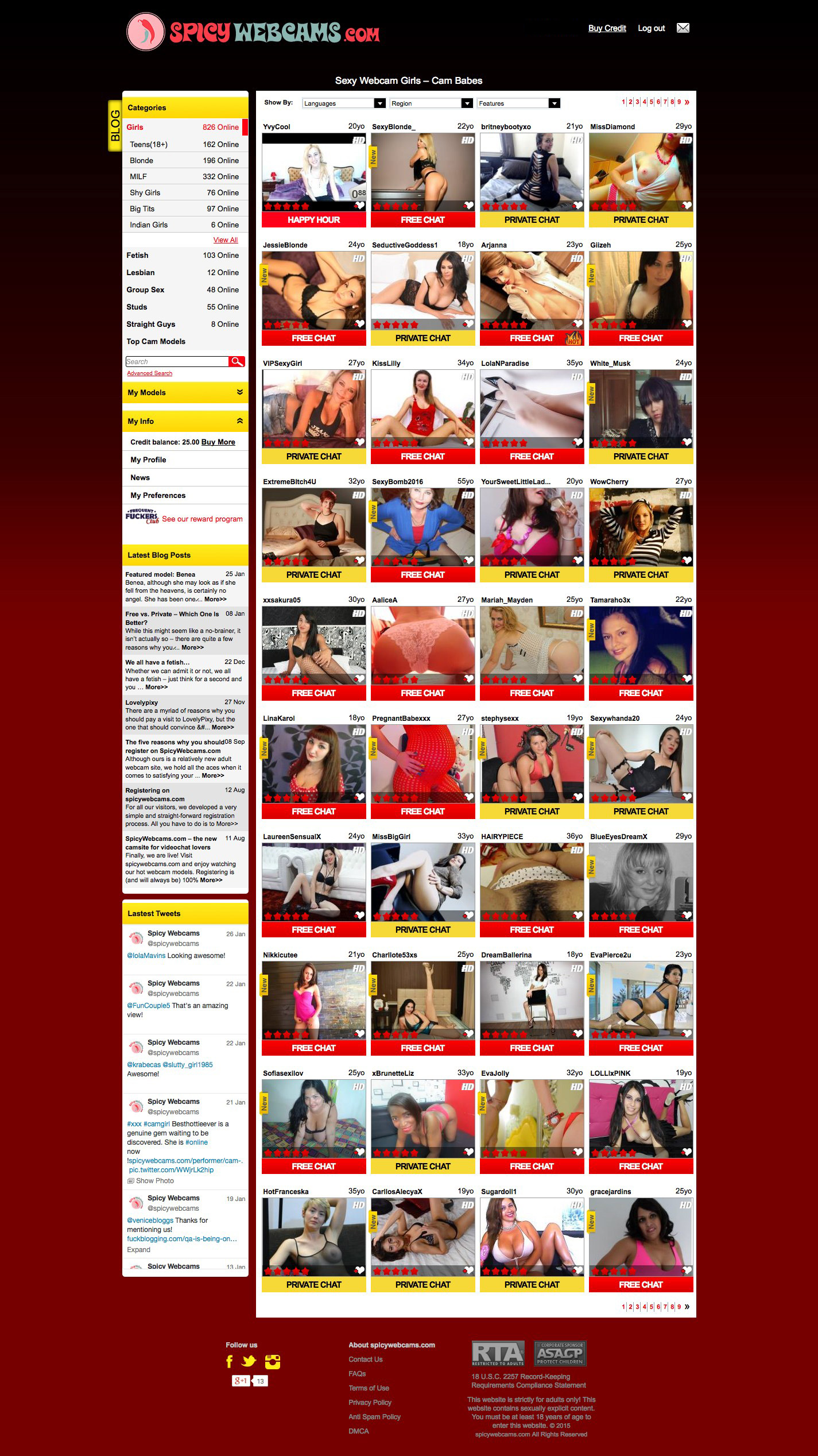 Spicy Webcams seems determined to overcome its relative inexperience as a new addition to the webcam world, promising its visitors a free membership that allows basic chatting and viewing of cams. In short, the perfect enticement to check out Spicy Webcams for yourself. As I do with most new cam sites that appear, I signed up and took a look through Spicy Webcams' models and shows, finding a strong mix of nationalities, languages, physical types, and personalities on display. From GrannyInBed to BritneyBootyXO, from StrictUKMistress to KimmyLoves2Play, all models are granted profile pages often filled with saucy photos, personal comments, and even prerecorded cam shows available to all members in good standing.
And, hey, if you wanna feel like the most sexually experience man on Earth, bide your time and choose the right room and you'll soon find yourself in the company of fellow members eager to confess their virginal inexperience and ineptitude to their chosen cam girl. Conversely, you also get the occasional dickhead saying rude and insulting things to the models just to get a reaction. Ignore your more obnoxious fellows, y'all, and set a good example by treating models with respect and courtesy as you pay them to debase themselves in your honor.
Spicy Webcams Frequent Fucker Program rewards those repeat customers who spend a significant amount on tokens to tip and take private their favorite gals. A bit more information about the rewards program would be very helpful, but Spicy Webcams has basically laid it out as follows: every time you purchase credits (€1 ea.) you're given bonus miles (approximately one mile per ten credits purchased). When you've amassed ten bonus miles you become a Sexy Silver member and receive mild bonuses and discounts. After Silver comes Sexy Gold and finally Sexy Platinum, which earns devoted viewers 200 bonus credits, a 5% credit bonus with every purchase, and Happy Hour webcam shows for only 20¢-per-min.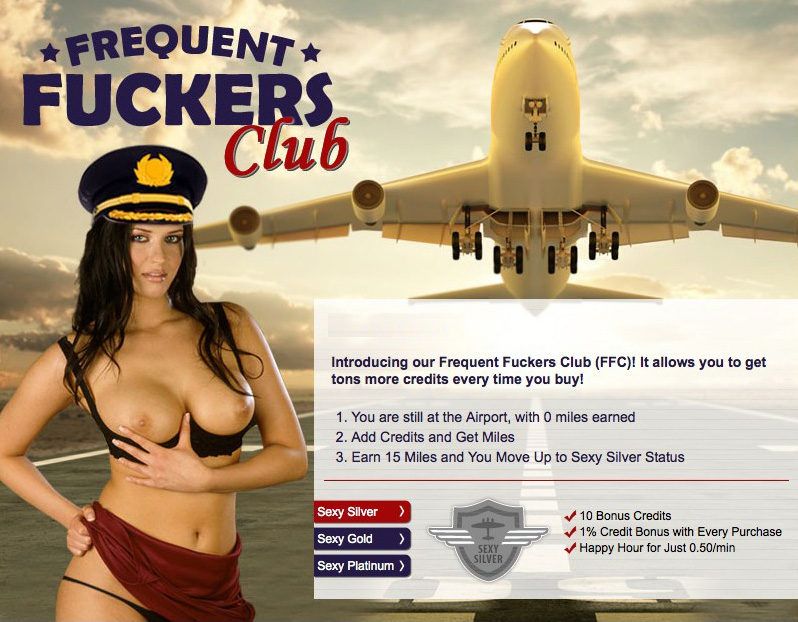 With more and more people, porn fans and newly interested adults both, flocking to webcam sites to get their virtual rocks off, Spicy Webcams' loyalty program could be the clincher that puts it over other new cam sites. Personally, I'm looking forward to coming back in a month or two and seeing what new models have arrived. Those already camming their panties off at Spicy Webcams do represent a range of styles, kinds, and personalities – and there's certainly plenty of 'em, more than 800 online at a given time – but once the highly-motivated self-employed entrepreneurial webcammers find their place here, Spicy Webcams will really hit its stride.