A few years ago it seemed every female celebrity with any amount of drooling, ogling fans was the rumored subject of a homemade sextape, a pornographic movie shot by the participants who, aside from their noted celebrity, are otherwise everyday folks, not professional adult performers. You and your girlfriend shot some shaky iPhone footage that time on the commuter rail, right? Boom – that's a sextape (although probably not a very good one). Stick a celebrity in an explicitly sexual situation and you're looking at guaranteed millions in sales! Just ask Pam Anderson and Tommy Lee (or Brett Michaels) or Paris Hilton or Kim Kardashian. Their sex tapes launched endless imitators but also landed them (or their jilted ex-lovers) hefty distribution contracts and the resulting profits. Then came Farrah Abraham…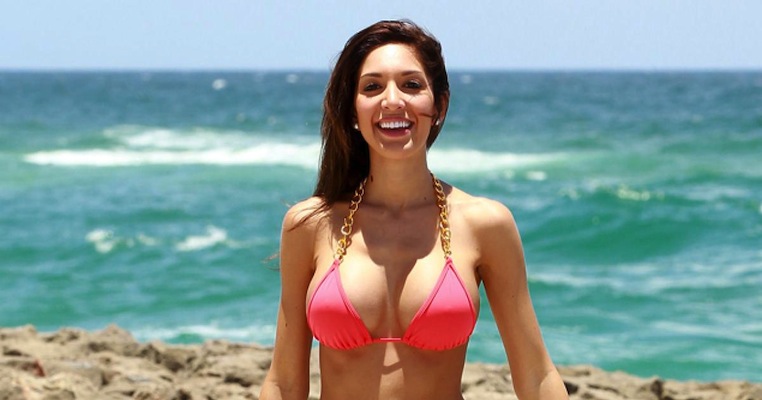 The MTV Teen Mom hired James Deen to join her in shooting an allegedly authentic sextape that was soon revealed to be as orchestrated and emotionless and most celebrity ventures. Cue the backlash. Once one of America's most ridiculed young women made a blatant attempt to cash in on her "private" sex life, sextapes seemed to become passe almost overnight. Abraham's second sextape, 2014's Farrah 2: Backdoor and More, was also beaten out at the recent 32nd AVN Awards by, of all people, the queen of MTV has-beens, Tila Tequila. While it's clear both women produced their "amateur" sextapes for commercial release, not to privately record intimate moments, Abraham's continued lies about the production, generally condescending and dismissive attitude towards the adult entertainment community, and the fact that Tequila not only included some backdoor action, but also its stars ejaculatory prowess. Undeniably inching closer and closer to actual pornography in the conventional sense, sextapes seem all but dead as a commercial adult, more so over at Vivid.
Then along came GirlsWay and the so-called Sextape Lesbians with another approach, one we'll examine in full next week.