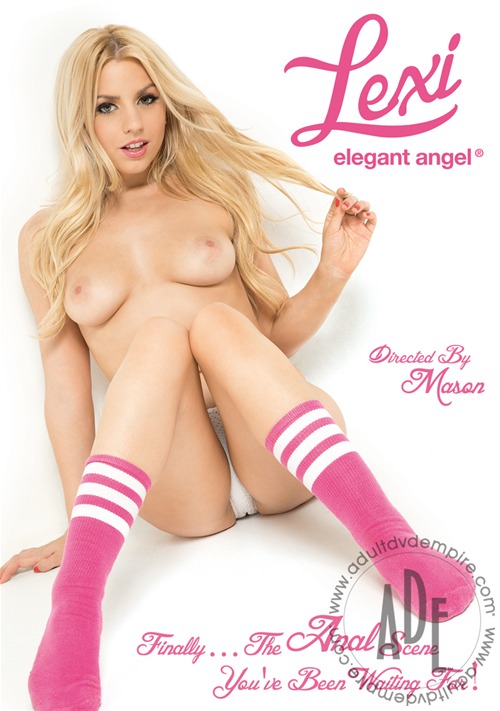 Even though she had once declaratively stated that her anus was "too tiny" for penile penetration, everyone's favorite pixie of porn, Lexi Belle, has relented and shot her very first anal sex scene. What made her finally changed her mind? Was it the clamoring of her adoring fans, an opening in anal master James Deen's schedule, or a big, fat paycheck? Was it even, perhaps, just the right offer at the right time.
In the lengthy introductory interview segment of the scene, which can be found in Elegant Angel's new release 'Lexi', the bubbly and clearly excited Ms. Belle explains that in this, her seventh year in adult entertainment, she found that many of her sexual firsts – first blowjob, first threesome, first time with a woman – had been on camera, "on display for you" she says, referring to her fans. She admits to having grown up on camera and says "There comes a time when you… grow up a little bit more. This year I'm gonna be 25 and [I'm] gonna try something different, something big."
That something big is James Deen. He's been many pornstars' first on-screen anal experience and Lexi couldn't be in more capable hands. While I won't go into detail about the scene itself aside from saying that, yes, it definitely was worth the wait, I will ask you, Mr. Pink's readers, who's left. Now that long-time anti-anal performer Lexi Belle has finally opened herself up in a new way, who remains that hasn't taken one in the rear for her viewing audience? And while I may be overestimating my influence in this industry, if you let me know whose ass you're dying to see pounded, I'll tweet the hell out of her and make sure she knows!
Until then, here's a taste of what's in store for Lexi in her first self-titled feature with Elegant Angel's trailer.