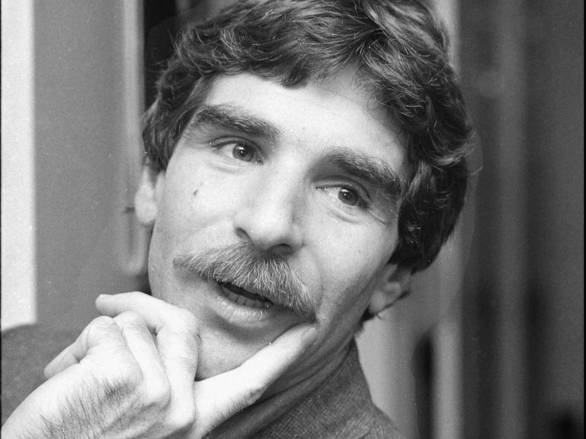 Linda Lovelace is likely the only name most people associate with the notorious Deep Throat, the movie that made her oral abilities legend and thrust hardcore porn into the popular culture for more than 40 years (and counting!), but there's one man without whom Linda's legend, the movie's notoriety and infamy, and the porn world as we know it would be immeasurably different. That man, Harry Reems, on March 19th, 2013 in Salt Lake City VA Hospital passed away at age 65 after battling a number of health problems and falling into a coma on March 15th.
Reems was born Herbert Stricher in 1947 in the Bronx, N.Y. and remained unknown to the world at large until 1972's Deep Throat and 1973's The Devil in Miss Jones had him, under Gerard Damaino's direction, helping Lovelace prove her oral mettle by use of his own impressive appendage. Deep Throat also created one of the most notorious obscenity furors in American history, resulting in many districts banning exhibition of the film. in 1975, agents arrested Reems in New York and he was indicted on federal charges of conspiracy to distribute obscenity across state lines in a Memphis, Tennessee court. Convicted in April 1976, Reems was later released after his conviction was overturned on appeal in 1977.
After years of abusing drugs and alcohol, inspired by a Reverend in Park City, Utah, Reems entered recovery at the dawn of the 90s. A newly married man and fresh convert to Christianity, Reems, who continued to use that name given to him by his Deep Throat director for the rest of his life, remained in Park City with his wife, Jeanne Sterret, until his death and never disowned or tried to distance himself completely from his most notorious film. He even spoke with the Salt Lake Tribune about the film, its legacy, and 'Lovelace', the Amanda Seyfreid-starring biopic of his controversial co-star that recently swept through his adopted hometown as part of the Sundance Film Festival.
Harry Reems 1947 – 2013.