Jessy Jones, the latest addition to Evil Angel's roster of accomplished, acclaimed, and much admired directors, has announced an awesome contest to promote the release of First Class Anal, his Evil Angel debut, that will see four lucky fans spend a day on set with the up-and-coming porno auteur or party with Jessy and his crew at the next Adult Entertainment Expo in Vegas or, if they lack imagination and joie de vivre, a $500 cash prize.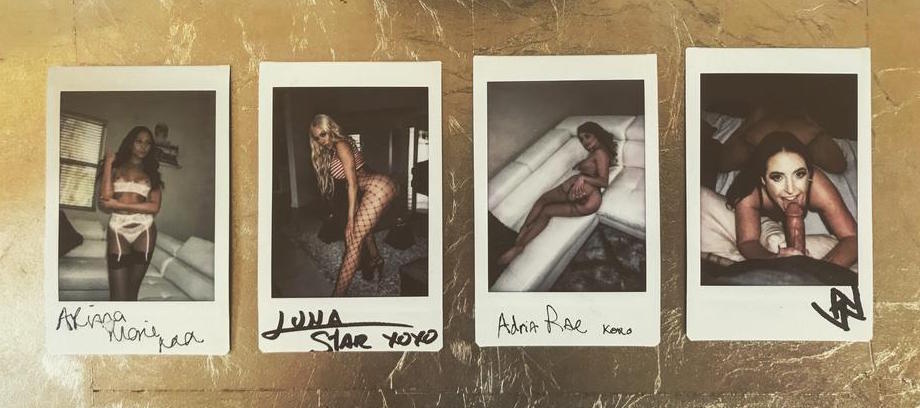 Inserted into four of the first 100 copies of First Class Anal to ship on June 6 will be an autographed Polaroid of one of the films stars: Ariana Marie, Luna Star, Adria Rae, or Angela White. Should a lucky viewer find one of these Polaroids, they only need to snap a photo as proof and tweet it Jessy's way. Then, the poor fucker, they must chose between the on-set visit, a party in Vegas, one year's Evil Angel membership, or the cash. (Why anyone would chose the latter two, though, is beyond this particular fan!)
Not only is this a fantastic chance for fans to fulfill a porno fantasy but asking fans to show their commitment and honor by tweeting pics of their DVD purchases is a novel and engaging way for the director to discuss piracy with his audience. First Class Anal is set for a June 6 release through Evil Angel.