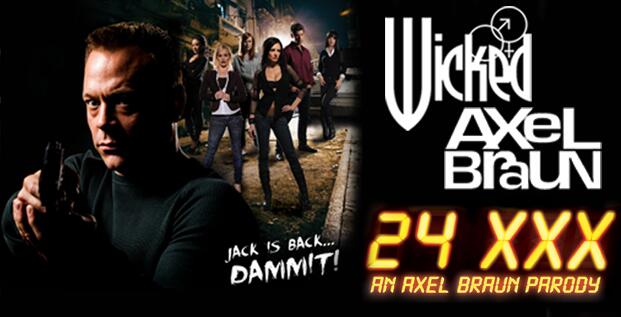 Porn's most acclaimed working director and the recipient of four AVN Awards for Director of the Year, Axel Braun, has followed his October 2013 decision to restrict his hired performers to those over the age of 21 with another major change to his blossoming Axel Braun Productions empire, namely the use of condoms and stricter STD testing.
Braun outlined his reasons for taking Wicked Pictures' condom-only policy to his own studio to AVN: "The recent series of HIV outbreaks is a clear indication that something needs to be done in order to protect our talent pool and prevent this from happening again," he said. Placing the safety of performers and his own integrity above his bottom line, Braun says the current system of STD/HIV testing is inadequate and needs adjustments such as his, saying "I have finally come to believe that our system is broken, and I'm simply trying to do what I can to fix it on my end."
Another measure Braun is implementing to keep his sets as safe as possible focuses on the STD/HIV tests themselves. Current industry standards limit performers from working when they're unable to produce a clean bill of sexual health less than 14 days old. Braun's self-set standards will only accept tests no older than seven days, and if a performer cannot produce one Braun says he'll pay for it himself. "It wouldn't be fair for me to advocate performer safety and then ignore the most obviously effective STD/HIV barrier, or place the burden of additional costs on the very people I'm trying to protect."
Axel Braun, you just may be someone's hero today.